NNLM Black Maternal Health Week 2023

Black women are more than three times as likely to die from pregnancy-related complications as white women, regardless of their income or education. This health disparity is why Black Maternal Health Week is an annual national health observance from April 11 to April 17. Because NNLM aims to advance the progress of medicine and improve public health, we present opportunities to learn about Black maternal health during this week. This April, the NNLM Reading Club highlights previous book selections about Black Maternal Health, along with three new, exciting additions:
Medical Bondage: Race, Gender and the Origins of American Gynecology by Dr. Deirdre Cooper Owens
Pregnant While Black: Advancing Justice for Maternal Health in America by Dr. Monique Rainford
Under the Skin: The Hidden Toll of Racism on American Lives and on the Health of Our Nation by Linda Villarosa
Additionally, we're excited this month to highlight collaboration with NNLM programs!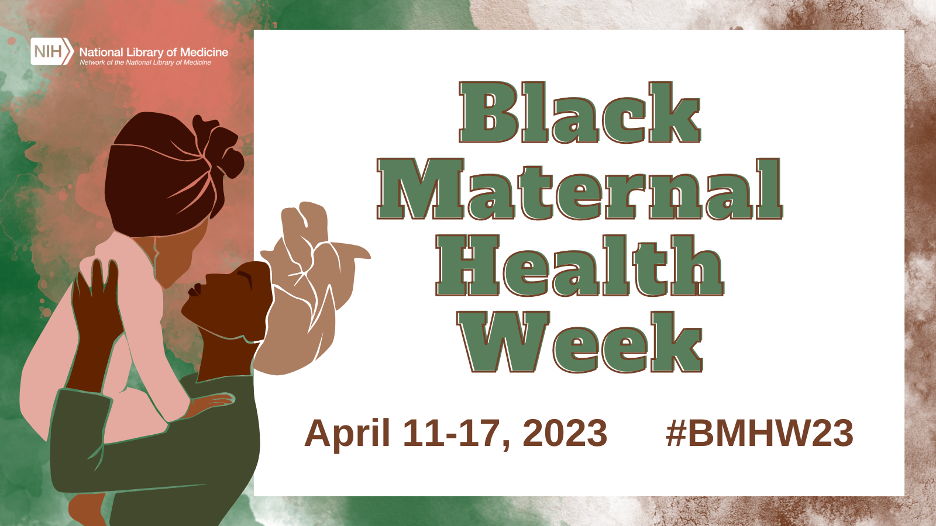 The NNLM Black Maternal Health Webinar Series from April 11 to April 17, 2023 features presentations and discussions from expert guest speakers and NNLM staff. The presentations will enable librarians and community members to learn more about the past, present and future of Black Maternal Health in America.
Register here and listen to our themed Spotify playlist!
---
Terms of use: The Network of the National Library of Medicine (NNLM) staff curates book selections and resources for educational use. The materials included do not necessarily reflect the views or opinions of the author, publisher, or the sponsoring agencies of the National Library of Medicine (NLM) and the National Institutes of Health (NIH)