The goal of the NNLM is to advance the progress of medicine and improve public health by providing U.S. health professionals with equal access to biomedical information and improving individuals' access to information to enable them to make informed decisions about their health.
The University of Washington Health Sciences Library serves as the Regional Medical Library (RML) for Region 5, which provides programs, services, and dedicated support for NNLM Members in Alaska, California, Hawaii, Nevada, Oregon, Washington, and U.S. Territories and Freely Associated States in the Pacific.
Staff Directory
Looking for assistance? Browse our staff directory to find contact information, and get to know the RML staff by reading their personal bios.
Become a Member Organization
Member organizations are eligible for benefits and services, including: NNLM funding, access to training, partnership opportunities, free educational and printed materials, NLM Traveling Exhibitions, and institutional recognition as a Network Member.
Classes & Training
Browse NNLM's upcoming training opportunities, course catalog, and recordings of past webinars.
NNLM Resource Highlights!
---
Diverse Voices in Health & Medicine Collections Toolkit
The Network of the National Library of Medicine (NNLM) Region 5 is pleased to announce the Diverse Voices in Health & Medicine Collection Development Toolkit to help you build collections that support health literacy and expand access to diverse voices in libraries of all types. The toolkit features materials illuminating common and unique health issues facing underserved populations through multiple genres and formats reflecting voices of the communities served.
---
Public Libraries Guide
The information in the NNLM Public Libraries Guide is to provide public library staff with resources helpful to their patrons related to health information. The guide includes content on a variety of topics such as:
Evaluating Health Information
Health Information Resources
Consumer Health Collection Management
Health Programming
Keep In Touch!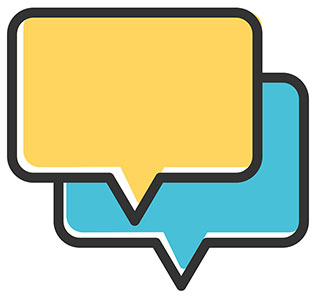 ---
Contact Region 5:
Email office: nnlm@uw.edu
Staff directory
Phone: 206-543-8262. If we are unable to answer your call, please leave a detailed message and we be in touch.
Region 5 News Listserv: Subscribe to our listserv to receive announcements from Region 5 including the NNLM Region 5 Weekly Digest with the latest news, training, and funding opportunities.
Follow us on:
Membership: If your organization is interested in becoming a member of the NNLM, you can sign up here. It's free!
DOCLINE support: docline@uw.edu