The goal of the NNLM is to advance the progress of medicine and improve public health by providing U.S. health professionals with equal access to biomedical information and improving individuals' access to information to enable them to make informed decisions about their health.
The University of Washington Health Sciences Library serves as the Regional Medical Library (RML) for Region 5, which provides programs, services, and dedicated support for NNLM Members in Alaska, California, Hawaii, Nevada, Oregon, Washington, and U.S. Territories and Freely Associated States in the Pacific.
Staff Directory
Looking for assistance? Browse our staff directory to find contact information, and get to know the RML staff by reading their personal bios.
Become a Member Organization
Member organizations are eligible for benefits and services, including: NNLM funding, access to training, partnership opportunities, free educational and printed materials, NLM Traveling Exhibitions, and institutional recognition as a Network Member.
Classes & Training
Browse NNLM's upcoming training opportunities, course catalog, and recordings of past webinars.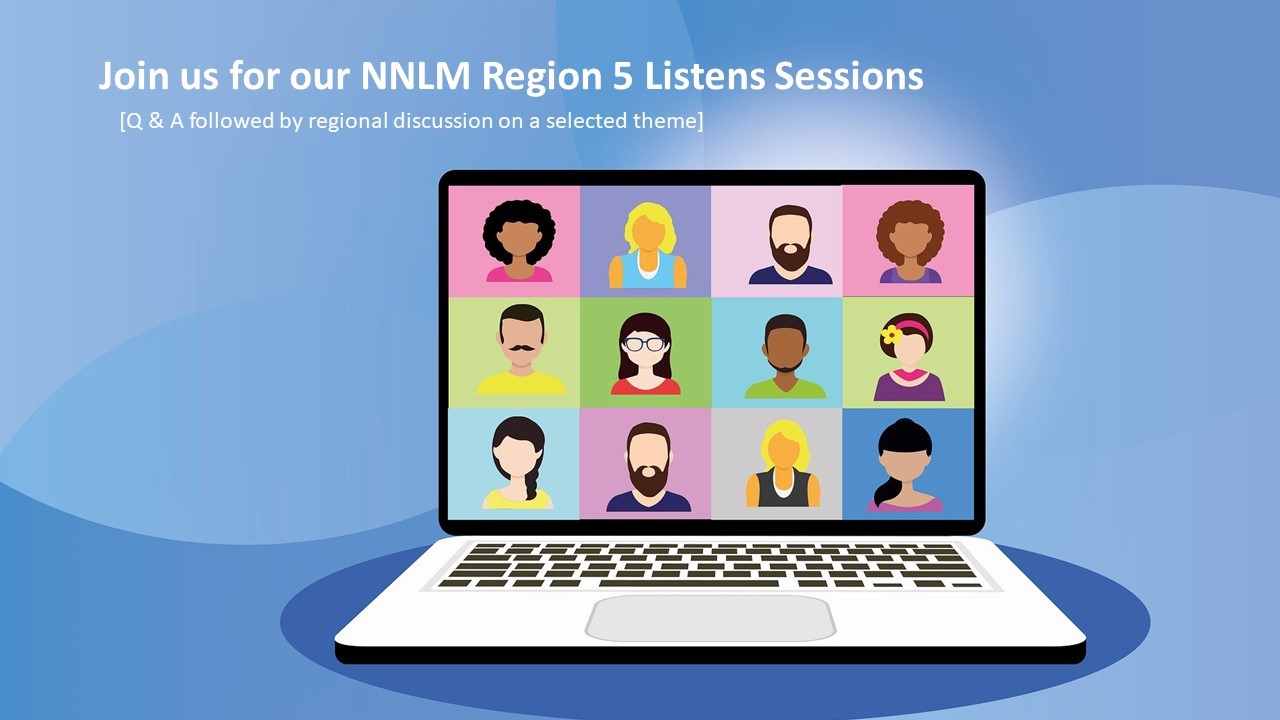 The NNLM Region 5 Listening Sessions
---
Please join us for our monthly NNLM Region 5 Listens sessions for libraries and organizations located in Alaska, California, Hawaii, Nevada, Oregon, Washington, U.S. Territories and Freely Associated States.
The purpose of the NNLM Region 5 Listens Session series is to:
build relationships among NNLM Region 5 Network members;
learn about health information access, education, or technology needs; and
foster a fruitful exchange of perspectives on regional issues impacting the equal access to biomedical and health information resources and data.
Each Region 5 Listens session begins with an opportunity for participants to ask questions followed by a guided discussion focusing on a specific theme led by Region 5 staff. Each session runs from 3:00 – 4:00 p.m. Pacific Time. Register for the upcoming session listed below.
Keep In Touch!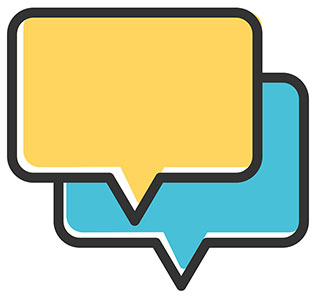 ---
Email:
Contact Region 5 staff via email at nnlm@uw.edu.
Call:
Call us at 206-543-8262. If we are unable to answer your call, please leave a detailed message and we be in touch.
Website:
On the NNLM website you can find health information resources, register for classes, and more.

Visit the Region 5 webpage for content specific to Region 5.
Region 5 News Listserv:
Subscribe to the Region 5 listserv to receive the latest news and announcements from Region 5 about educational and funding opportunities and the NNLM Region 5 Weekly Digest.
Social Media:
Membership:
If your organization is interested in becoming a member of the NNLM, please email Emily Hamstra. It's free!