Reproductive Health and the Reference Desk: How libraries can provide information in a post-Roe country
It has been over 1 year since the U.S. Supreme Court repealed Roe v. Wade. Abortion is now illegal in a significant portion of the country. What does this mean for information access? This webinar will discuss reproductive health as an information access concern, introduce the Reproductive Justice framework, and offer ideas for how libraries can provide create environments that are supportive of sexual and reproductive health information.
Barbara Alvarez is a PhD student in Information Science at University of Wisconsin–Madison with a focus on reproductive health. Barbara is the author of The Library's Guide to Sexual and Reproductive Health Information with ALA Editions. She is a 2022 Library Journal Mover & Shaker and a 2011 Spectrum Scholar.
By registering for this class, you are agreeing to the NNLM Code of Conduct
Objectives:
The NNLM Region 6 Spotlight Speaker Series features presentations from guests on topics of interest to those interested in health information, outreach, programming, and more. Topics provide information to help attendees:
Know their communities
Better understand health consumers
Evaluate health information
Increase knowledge of resources and subjects
Improve health-related communication, reference, instruction, and programming
Increase health literacy
Understand and explore the relationship between technology and health
Explore ethical and legal issues.
This presentation addresses increasing health equity through information and increasing health information access and the NNLM/NLM/NIH initiative of improving the public's access to information to enable them to make informed decisions about their health.
Code of Conduct:
NNLM is dedicated to providing a welcoming and supportive environment for all people, regardless of background or identity. As such, we expect respectful interactions with instructors and learners.
Read the full Code of Conduct here.
Recording: The recording of this webinar will be posted to our YouTube channel 1-2 weeks following the live event.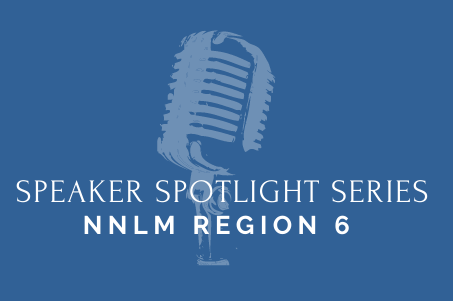 Class Details
Time:
12:00 PM - 1:00 PM EDT
CE Categories:
CHIS Level 1
Class Experience Level:
Beginner
This is a National NNLM class.
Learn more about this class and find other upcoming instances:
Class Contacts
Can't join us live?
Register anyway and you'll receive the recording after the event.