Working With Youth Impacted by the Child Welfare System
Class Experience Level
Beginner, Intermediate
This class is no longer accepting registrations
Devon Abejo is a teen services librarian with King County Library System in the Seattle, Washington metro area. She has had nineteen foster children in her care over the past six years. In 2021, she was honored with the Unsung Heroes Award from the Washington State Department of Children, Youth & Families and the Stella Mae Carmichael Award from the Amara foster care agency. She earned a her MLIS from San Jose State University and BFA from the School of the Art Institute of Chicago. She has spoken about her work as a foster parent and librarian, and the impact libraries can have on families affected by the child welfare system, for ALA and other organizations. Between the bustle of being a librarian and foster mom, she enjoys practicing her millenary skills.
Many teens in foster care experience trauma unfathomable to most of us. Keeping abreast of the most up-to-date information around trauma-informed care is a meaningful way to provide services to this demographic. Just being a compassionate adult in a teen's life can be a very important part of our work as librarians. Learning to lead with authenticity can help to bridge these relationships.
This webinar is the third in a series on Trauma-Informed Librarianship. You can find upcoming webinars on this topic under our Spotlight Speaker Series.
Objectives:
Learn about the unique needs of teens and young adults in foster care

Discover resources to support those caring for foster children

Find information and emerging research around trauma and substance exposure

Become an advocate for the foster children and teens in your libraries
Accessibility This webinar includes live closed captioning.
Code of Conduct NNLM is dedicated to providing a welcoming and supportive environment for all people, regardless of background or identity. As such, we expect respectful interactions with instructors and learners. Read the full Code of Conduct here.
Recording The recording of this webinar will be posted to our YouTube channel 1-2 weeks following the live event.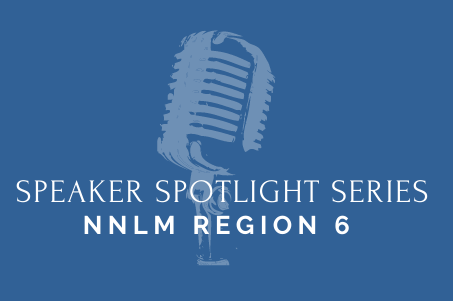 Class Details
Time:
3:00 PM - 4:00 PM EDT
CE Categories:
CHIS Level 1, CHIS Level 2
Class Experience Level:
Beginner, Intermediate
This class is sponsored by Region 6.
Learn more about this class and find other upcoming instances:
Class Contacts
Can't join us live?
Register anyway and you'll receive the recording after the event.