Featured blurb
Discover Healthy Aging
According to the U.S. Census Bureau, do you know that all baby boomers will be older than age 65 by 2030? 1 in every 5 persons in the United States will be a senior.
In recognition of this developing population, September is Healthy Aging Month. How can you successfully navigate the advancing years now and throughout the year?
Discover an NNLM Reading Club book and get the conversation started.
Topic write up
---
Discover MedlinePlus
MedlinePlus is a service of the National Library of Medicine, the largest biomedical library in the world. Use Medlineplus.gov anywhere, anytime, on any device - for free - to discover high-quality health and wellness information that is reliable, easy to understand, and free of advertising, in both English and Spanish.
Also discover MyHeathfinder.gov to Protect Your Health As You Grow Older.
---
Discover NIH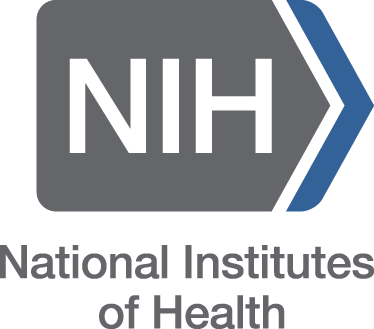 The National Institutes of Health (NIH), a part of the U.S. Department of Health and Human Services, is the nation's medical research agency — making important discoveries that improve health and save lives. NIH is made up of 27 Institutes and Centers, each with a specific research agenda, often focusing on particular diseases or body systems.
The primary NIH organization for research on Older Adults is the National Institute on Aging (NIA). They publish easy-to-read information on health topics online and in print. 
---
Discover More
Fact Sheets
Social Media
Library Programs
Healthy aging involves good nutrition and regular exercise for energy, balance, and strength. It also includes regular wellness checks.  The Network of the National Library of Medicine (NNLM) offers recommended program ideas and resources for exercise, nutrition, and prevention for healthy aging. You may also explore ALA's evidence-based Programming Librarian and Keys to Engaging Older Adults @ Your Library for more health and wellness ideas.
Fitness
Let's Move In Libraries is a partnership between the National Institute on Aging (NIA) and public libraries. Use the NIA Exercise and Physical Activity website to incorporate walking, yoga, or gardening into your library programming. You also can order or download free posters to complement your program.
Nutrition
The USDA ChooseMyPlate.gov illustrates the five food groups that are the building blocks for a healthy diet. Share 10 Tips: Choosing Healthy Meals As You Get Older to promote nutrition for healthy aging. Then use the NNLM All of Us National Health Observances Toolkit: March - Nutrition Month to incorporate programming ideas such as a healthy recipe exchange or a speaker program for eating well if you are diabetic.
Health Insurance
Medicare.gov is the official U.S. Government site for Medicare. Know what preventive services are available through Medicare with Your Guide to Medicare Preventive Services. You also can find a Glossary that explains terms in the Medicare program and forms, help, and resources. Order the official government booklet, Medicare & You, 2019, for a summary of Medicare benefits, coverage options, rights and protections, and answers to the most frequently asked questions about Medicare.
Then help your patrons prepare for their next health care appointment. Order NIA free Talking with Your Doctor booklets or share the AHRQ Question Builder: Be Prepared for Your Next Health Appointment. There's even an app. Download the AHRQ Question Builder from the Apple App Store or the Google Play Store.
Immunizations and Vaccinations
As we get older, our immune systems tend to weaken, putting us at higher risk for certain diseases. This is why, in addition to seasonal flu (influenza) vaccine and Td or Tdap vaccine (tetanus, diphtheria, and pertussis), discuss with one's health provider:
The shingles vaccine, which protects against shingles and the complications from the disease (recommended for healthy adults 50 years and older)
Pneumococcal vaccines, which protect against pneumococcal disease, including infections in the lungs and bloodstream (recommended for all adults over 65 years old, and for adults younger than 65 years who have certain chronic health conditions)
Share the Centers for Disease Control (CDC) Recommended Adult Immunization Schedule for ages 19 years or older, the United States, 2019 or the CDC Vaccines Schedules app available for download on iOS and Android devices.
AgeWise
Watch episodes of AgeWise, a PBS series. Aging in Place can help inform people how to stay safe longer in their homes and communities. Also, knowing how to prepare for an emergency as an older adult, or at any age, is important for living longer and better.
Skill Training
The Network of the National Library of Medicine (NNLM) provides in-person and online instruction. Webinars often are recorded for future viewing. Check the NNLM Training page for a complete list of programs,  schedules, and recordings.
Healthy Aging at Your Library: Connecting Older Adults to Health Information This "train the trainer" class is designed to help library staff assist their older adult patrons to find health information. Discover techniques for helping older adults find health information on the Internet, learn what makes a website older adult-friendly; plan library programs on health topics; and explore some recommended health websites for older adults.
Terms of use: Network of the National Library of Medicine (NNLM) staff offer these health discussion resources for educational use. The materials included do not necessarily reflect the views or opinions of the author, publisher, or the sponsoring agencies of the National Library of Medicine (NLM) and the National Institutes of Health (NIH).