Featured blurb
Discover Black Maternal Health
Black women are more than three times as likely to die from pregnancy-related complications as white women, regardless of their income or education. This health disparity is why Black Maternal Health Week is a national health observance recognized annually from April 11 to April 17. 
Founded and led by the Black Mamas Matter Alliance, the goals of Black Maternal Health Week are to to raise awareness of the root causes of poor maternal health outcomes for Black women and to inspire activism in support of Black-led maternal health initiatives.
Because NNLM aims to advance the progress of medicine and improve public health, we present opportunities to learn about Black maternal health during this week.
But one week isn't enough. Caring for the Black Mother means having the conversation anytime and all the time.
Discover an NNLM Reading Club book now and get the conversation started.
Topic write up
---
Discover MedlinePlus
MedlinePlus is a service of the National Library of Medicine, the largest biomedical library in the world. Use Medlineplus.gov anywhere, anytime, on any device - for free - to discover high-quality health and wellness information that is reliable, easy to understand, and free of advertising, in both English and Spanish.
Discover information on:
Also discover MyHeathfinder.gov to learn more about Pregnancy.
---
Discover NIH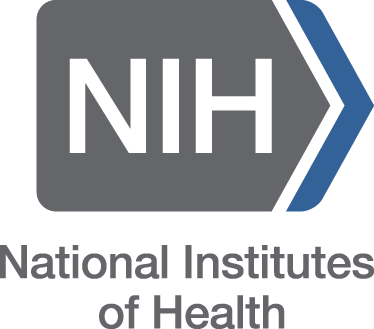 Persons of color bear a disproportionate share of maternal deaths. This is due to a number of factors including a lack of inclusion and the historical injustices of BIPOC groups in medical research. The National Institutes of Health want to change that.
The National Institutes of Health (NIH), a part of the U.S. Department of Health and Human Services, is the nation's medical research agency — making important discoveries that improve health and save lives. NIH is made up of 27 Institutes and Centers, each with a specific research agenda, often focusing on particular diseases or body systems.
---
Discover More
Maternal death rates are increasing and significantly for Black women. 
A maternal death is defined by the World Health Organization as "the death of a woman while pregnant or within 42 days of termination of pregnancy, irrespective of the duration and the site of the pregnancy, from any cause related to or aggravated by the pregnancy or its management, but not from accidental or incidental causes."
In 2020, the maternal mortality rate for non-Hispanic Black (subsequently, Black) women was 55.3 deaths per 100,000 live births, 2.9 times the rate for non-Hispanic White (subsequently, White) women. [NCHS Health E-Stats - February 2022].
In 2021, the maternal mortality rate for non-Hispanic Black (subsequently, Black) women was 69.9 deaths per 100,000 live births, 2.6 times the rate for non-Hispanic White (subsequently, White) women (26.6) [NCHS Health E-Stats. March 2023]
National Center for Health Statistics, National Vital Statistics System, Mortality, March 2023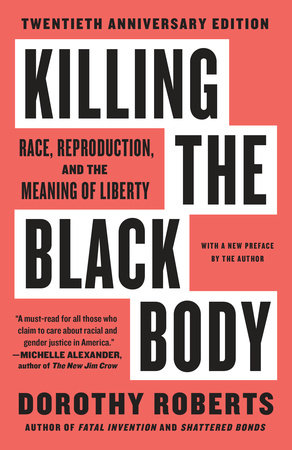 The Origins of Reproductive Justice is important for understanding and reconciling the history of black maternal health in the United States.
In 1997, Killing the Black Body, a groundbreaking book, made a powerful entrance into the national conversation on race exposing America's systemic abuse of Black women's bodies. WorldCat
Advocate for Her
Advocacy, policy change, and addressing racism can all improve maternal health in BIPOC groups. How to start? Listen, learn, and share.
Use the NNLM Birthing Persons Toolkit. It includes messages, hashtags, graphics, and handouts to support library staff with health information for birthing persons. These carefully selected resources are to help patrons make informed choices about pregnancy care.
The National Maternal Health Hotline provides 24/7, free, confidential support before, during, and after pregnancy. Download and use these free materials, both in English and Spanish, to help promote.
HEAR™ HER is the Centers for Disease Control and Prevention's campaign to raise awareness of maternal mortality. Translated into multiple languages, help share their resources to save lives.
The National Partnership for Women & Families is a national, non-profit, non-partisan organization that works to change policy and culture. They spotlight the stories and raise a call-to-action in support of Black Maternal Health.
The mission of the Maternal Health Learning and Innovation Center (MHLIC) is to foster collaboration and learning among diverse stakeholders to accelerate evidence-informed interventions advancing equitable maternal health outcomes through engagement, innovation, and policy. 
The Black Women's Health Imperative is dedicated to promoting physical, mental and spiritual health and well-being for the nation's 19.5 million African American women and girls.
The National Birth Equity Collaboration creates transnational solutions that optimize Black maternal, infant, sexual, and reproductive wellbeing. We shift systems and culture through training, research, technical assistance, policy, advocacy, and community-centered collaboration.
Every Mother Counts works to achieve quality, respectful, and equitable maternity care for all by giving grants and working with partners and thought leaders to increase awareness and mobilize communities to take action. They also make content, tools, and resources accessible.
Terms of use: Network of the National Library of Medicine (NNLM) staff offer these health discussion resources for educational use. The materials included do not necessarily reflect the views or opinions of the author, publisher, or the sponsoring agencies of the National Library of Medicine (NLM) and the National Institutes of Health (NIH).