Featured blurb
Discover Awareness for Disability Health
One in 4 U.S. adults - 61 million Americans - has a disability that impacts major life activities. Some people are born with one, some people acquire one as a result of an illness or injury, and some people develop one or more as they age.
A disability may affect what you are able to do physically or mentally; however, mobility aids and assistive devices can make tasks easier and help people engage in daily activities whether at work, school, or home.
Want to learn more about Communicating With and About People With Disabilities?
Discover an NNLM Reading Club book now and get the conversation started.
Topic write up
---
Discover MedlinePlus
MedlinePlus is a service of the National Library of Medicine, the largest biomedical library in the world. Use Medlineplus.gov anywhere, anytime, on any device - for free - to discover high-quality health and wellness information that is reliable, easy to understand, and free of advertising, in both English and Spanish.
Discover information on:
Also discover MyHeathfinder.gov to Stay Active with a Disability: Quick Tips.
---
Discover NIH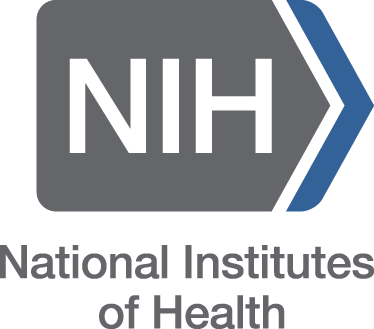 The National Institutes of Health (NIH), a part of the U.S. Department of Health and Human Services, is the nation's medical research agency — making important discoveries that improve health and save lives. NIH is made up of 27 Institutes and Centers, each with a specific research agenda, often focusing on particular diseases or body systems.
---

Discover More
The Centers for Disease Control and Prevention (CDC) has been involved in disability and health activities since 1988. The mission of the CDC Disability and Health Branch is to promote health and full participation in society by people with disabilities across the lifespan.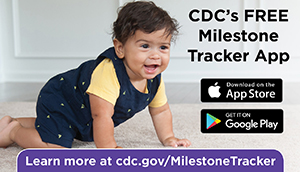 If you are a parent or caregiver, the Center for Disease Control (CDC) provides free materials for download including an app to help track your child's developmental milestones and to find guidance for intervention.
The Veterans Health Administration is America's largest integrated health care system, providing care and research to 9 million enrolled veterans at 1,250 health care facilities. Use its publications website to find posters and brochures. If you are a veteran who has a serious injury or chronic condition and are in need of caregiver support, use Find your Caregiver Support Coordinator.  The VA Center for Limb Loss and MoBolity (CLiMB) is a research group focused on preserving and enhancing mobility in Veterans and others with foot and leg impairments or amputations. It currently is recruiting volunteers to participate in a 2-year research study to see if using a Fitbit pedometer and an online peer group changes how much people with a lower limb amputation walk.
The ALS Association advocates for and empowers people affected by ALS to live their lives to the fullest.
The Amputee Coalition, the nation's leading organization on limb loss, is dedicated to enhancing the quality of life for amputees and their families, improving patient care, and preventing limb loss. The Limb Loss Resource Center is an excellent place to locate services, ask questions, and order publications in both English and Spanish.
Get Everyone Reading
The Next Chapter Book Club offers a unique community-based book club program for adolescents and adults with intellectual and developmental disabilities. Learn how to participate in this program.
In El Deafo, author/illustrator Cece Bell chronicles her hearing loss at a young age and her subsequent experiences with the Phonic Ear, a very powerful—and very awkward—hearing aid. The Phonic Ear gives Cece the ability to hear—sometimes things she shouldn't—but also isolates her from her classmates. She really just wants to fit in and find a true friend, someone who appreciates her as she is. After some trouble, she is finally able to harness the power of the Phonic Ear and become "El Deafo, Listener for All." And more importantly, declare a place for herself in the world and find the friend she's longed for. A 2015 Newbery Honor Book and New York Times Bestseller
El Deafo | Cece Bell | Harry N Abrams Publisher | 2014 | 248 pages | ISBN: 978-1419712173 | Grade Level: 3-7 | Discussion Guide
Invisible Disabilities
Disabilities are not always physical nor visible. Learning and reading disorders, as well as mental health conditions such as post-traumatic stress, anxiety, and eating disorders, are disabilities not always readily seen. Recognizing and understanding hidden disabilities is important to respectful engagement.
Subscribe to Disability Health
Terms of use: Network of the National Library of Medicine (NNLM) staff offer these health discussion resources for educational use. The materials included do not necessarily reflect the views or opinions of the author, publisher, or the sponsoring agencies of the National Library of Medicine (NLM) and the National Institutes of Health (NIH).